The Mirrors Programme a short while ago hosted a virtual prize-supplying ceremony for their fifth annual Artwork & Digital Competitors, with faculties receiving $6,450 in prizes, although pupils obtained $7,690 in prizes.
A Authorities spokesperson explained, "Kathy Lynn Simmons, Lawyer-Standard and Minister of Authorized Affairs and Constitutional Reform, is happy to announce the Mirrors once-a-year Artwork & Electronic Opposition winners."
At a digital ceremony, Attorney-Standard Simmons mentioned, "Thank you for joining us here currently to rejoice the talent and creativeness of people who participated in the level of competition, hosted in partnership with the Mirrors Alumni and Pals Association."
"This year's concept was 'Embracing our Dissimilarities, Diversity and Inclusion.' This concept allowed our budding artists to categorical the generation of a Bermuda wherever variances are embraced and individuality celebrated. The show ran from July to August at the Rick Fairies Gallery, Masterworks Museum of Bermuda, displaying 131 submissions.
"The profitable groups were being chosen by a few group judges for very first, second and third spot awards at the key, center and higher school amounts. The People's Selection awards for main, middle and senior faculty stages were decided by the general public vote during the exhibit.
"Schools received $6,450 in prize dollars, and students gained $7,690 in prizes.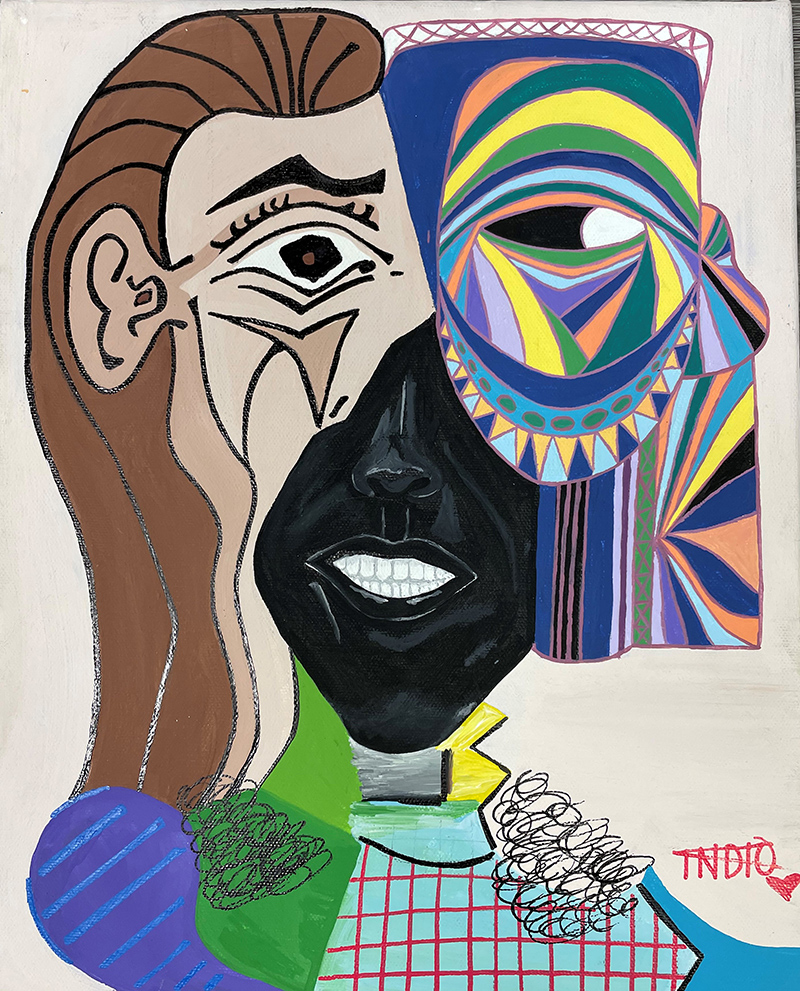 "The names of the class winners are under.
"The third place winners were:
Major – Annabelle Weaver – Somersfield
Middle – William Adams – Mount Saint Agnes
Higher College – Arrianna Smith – Mount Saint Agnes
"The second put winners were:
Most important – Sophia Lindo – Purvis Major
Center – Emma Sampson-Pitt –Bda Large College
Significant University – William Brackstone – Mount Saint Agnes
"The 1st spot winners were being:
Main – Seri Fisher – Warwick Academy
Middle – Lily Canes – Bermuda Higher School
Substantial Faculty – Indio Francis – Bermuda Institute
"The particular person digital art winners have been:
3rd – Ashley Horseman – Mount Saint Agnes
2nd – Ayanna Penniston – Mount Saint Agnes Academy
1st – Taylor Rego – Mount Saint Agnes Academy
"Group electronic artwork winner:
St.David's Primary University
"The People's Selection winners were being:
Primary – Natalie Moniz – Purvis Principal
Principal -King-Klos Arorash – Somersfield Academy
Main – Timothy Pearman – Purvis Principal
Center – Xion Smith – Dellwood Middleschool
Significant College – Indio Francis – Bermuda Institute
Electronic Award – St. David's Most important School
"School prizes:
Bermuda Large College $1250.00
Bermuda Institute 750.00
Mount Saint Agnes 1800.00
Purvis Principal 500.00
Somersfield Academy 350.00
Warwick Academy 750.00
St. David's 1050.00
"The Mirrors Programme many thanks Athene Life Re as the main sponsor of this occasion, Masterworks and the Mirrors Alumni for their ongoing help.
"For more data regarding information and facts for this year's Artwork Levels of competition or to volunteer for the up coming cycle of Mirrors programming, make sure you make contact with Mirrors Programme at 294-9291 or mail an email to [email protected]"

Browse Extra About
Group: All, Amusement, Information