Masterworks Museum has opened two Permanent Selection Exhibitions – "[Un]Traditional" and "Bermuda: Land, Sea & Stone" – that they say showcases Bermuda "from regular and untraditional views."
A spokesperson explained, "The Masterworks Museum's Lasting Selection has generally been concentrated on gathering operates inspired by, and about Bermuda. In accomplishing so, the Assortment has become a place where society has been preserved for generations to arrive.
"This Heritage Month, the Museum opened two Long-lasting Assortment Exhibitions – "[Un]Traditional" and "Bermuda: Land, Sea & Stone" – that showcase Bermuda as we have occur to know and see it from regular and untraditional views. Both equally exhibitions mirror our shared cultural ordeals on the island.
"Exhibiting in the Masterworks Museum's Mezzanine Gallery, Bermuda: Land, Sea & Stone seeks to highlight a few of the trades that are foundational to the Bermuda society that we see and know – farming, fishing, and quarrying.
'Land' focuses on the critical purpose agriculture performed in Bermuda's heritage forming an necessary element of both equally the Island's cultural and organic heritage. 'Sea' observes the trade of fishing, which no matter if for subsistence, at a commercial scale, or for leisure, is the longest continuous human exercise affecting Bermuda's waters. At last, 'Stone' examines the perform and practices of Bermudian quarrymen of the early 20th century.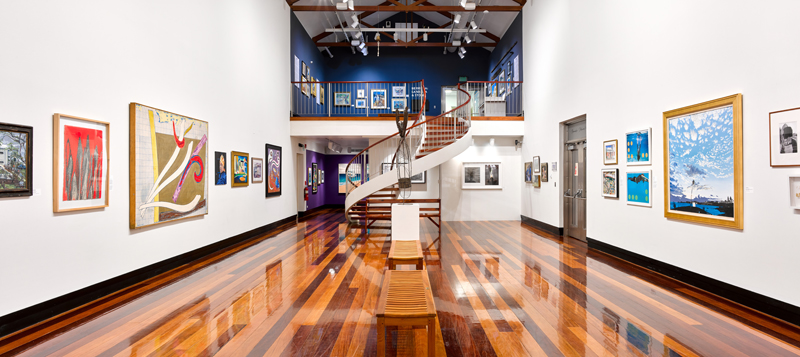 "The Quarry [A large, deep pit, from which stone or other materials are or have been extracted] signifies the basis sector from which the one of a kind architectural heritage of Bermuda arose.
"For a lot more than three generations, stone slicing was a steady, even worthwhile resource of work for Bermudian guys. Scenes of gentlemen at perform in quarries all above Bermuda, sawing and chiseling away at giant blocks of stone captivated going to artists, photographers, and literary luminaries like Mark Twain.
"Bermudian Historian Mr. Lawrence [Larry] Mills loaned many of the visual components incorporated in the 'Stone' display screen such as a chisel and pole, utilized to build channels to pry the stone from the quarry encounter."
Mr. Mills shared with the team that he was "excited to have been asked to lead to the exhibit and appreciated the professionalism showcased by the Masterworks group." He continued "I'm satisfied to see the heritage of a essential trade highlighted for latest and long term generations."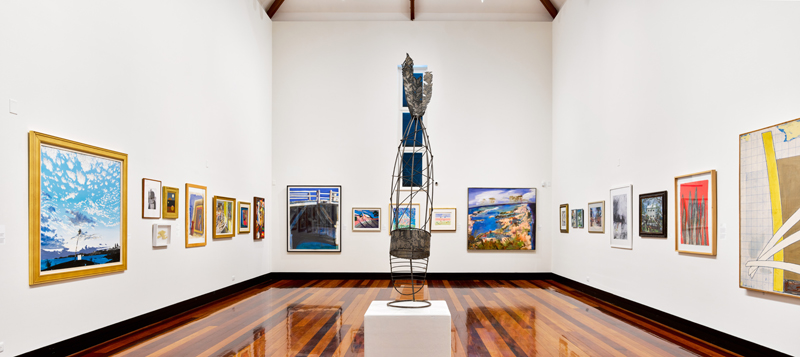 In the Butterfield Gallery is [Un]Traditional, an exhibition highlighting the toughness, and breadth, of the Masterworks Lasting Collection. Just beneath fifty is effective convey to the story of our island from new and unseen perspectives," a spokesperson stated.
'Artworks incorporating again alleys and again yards, acquainted faces and things to do, abstracted architecture, and surrealist landscapes, give glimpses of imagery, colour tales and intimacy that are symbolic of island everyday living.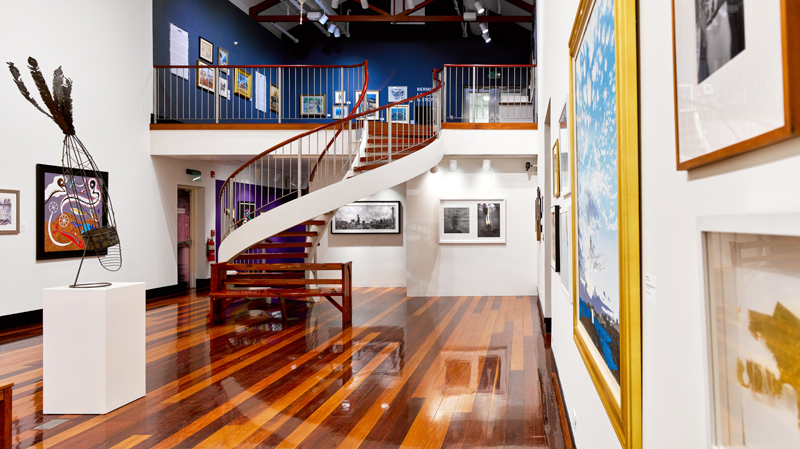 "Rarely noticed performs from community Artists Bruce Stuart, Sharon Muhammed [nee Wilson], Graham Foster, Otto Trott and Charles Zuill juxtapose the common perspectives the Masterworks Collection is majorly recognised for – seascapes, white roofs and standard cottages. [Un]Conventional encourages viewers to contemplate new possibilities for upcoming advancement and interpretation of our island and the Masterworks Collection"
Exhibitions Officer Jasmine Lee gave perception into the inspiration for her to start with Lasting Collection demonstrate, stating, "Everytime I go down into the Vault [where the work is stored when not on display] it feels like I uncover a thing new every single time. The collection is so vast, that usually instances you arrive back again to the acquainted favourites, overlooking quite a few equally strong parts.
"With this exhibition, I really wished to showcase some of our concealed treasures, of performs by nearby, dwelling artists, of the a lot of contributions of our past 'Artist in Residence', and of artists who thrust or pushed Bermuda's artwork into the Contemporary. It's my hope that when people occur to visit the clearly show that they see something new or unpredicted from the Masterworks Assortment."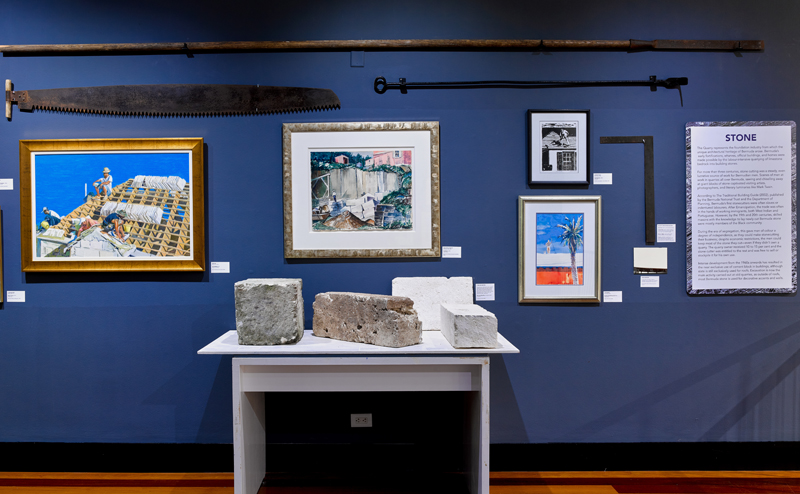 Executive Director, Risa Hunter expressed the value of the Long-lasting Selection exhibits, stating, "Both exhibitions at Masterworks spotlight the value of uncovering underrepresented visible narratives of our island society. The concealed gems of our Assortment arrive to daily life in these colourful demonstrates that exemplify the dynamic and diverse interpretations of Bermuda."
"Exhibiting in the Rick Faries Gallery is a tribute demonstrate to the late Artist Christine Watlington, 'Bermuda's Botanical World', exhibiting through June 14th, featuring the artist's Botanical Illustrations. '[Un]Traditional' and 'Bermuda: Land, Sea & Stone', show via August 2022, and we stimulate you to check out them even though you can."
– Photographs courtesy of Alexander Masters

Read through More About
Group: All, Amusement, Information